Our office remains open. We take all the precautions to prevent exposure to the virus. HOUSE CALLS ARE AVAILABLE! TELE MEDICINE (OVER THE PHONE CONSULTATIONS) IS AVAILABLE! This is a fee for service consult and can be billed if there is insurance(co pays must be paid at the time of service). If you do not have insurance, the charge is reasonable and based on the length of your encounter with Dr. Cherpack and the amount of additional time he will have to spend working on your treatment(i.e. correspondence with other doctors, ordering tests, phoning in prescriptions, etc). We are all in this disaster together and we are here to help! Stay safe! Stay healthy!
IMPORTANT MESSAGE: Our office has recently become aware that some people are receiving robocalls from our phone number that indicates they owe us money. We do not send robocalls to collect money and these calls should be ignored.
Meet Fonzie our mascot.  He is usually here on Fridays!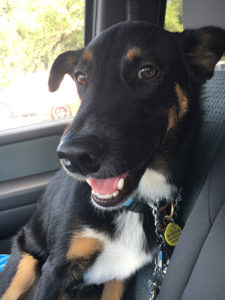 Treat Your Feet Right
Dr. Frank Cherpack, DPM - Shoal Creek Podiatry
Welcome to the office of Dr. Frank Cherpack. Our practice has been working to provide the best podiatric care for our patients in Austin and the surrounding areas. After 30 years in practice, Dr. Cherpack has become a well respected and trusted podiatrist in the Austin community.
What is a "DPM", you ask?
DPM means "Doctor of Podiatric Medicine." Dr. Cherpack attended the Ohio College of Podiatric Medicine for 4 years. Interestingly, the first 2 years of podiatry school are the same courses as in medical school.


In a day and age where we usually only hear from people because they are unhappy, I wanted to thank you for being so kind, thoughtful, caring, attentive, thorough and taking your time to explain things.  You are the BEST and are appreciated! My foot feels better than it has in months!  If only I had come to you sooner.
Regards,
Lisa B.
Shoal Creek Podiatry, Dr. Frank Cherpack, DPM and his staff specialize in the treatment of all foot disorders and ankle sprains in Austin, TX.
Dr. Cherpack is Board Certified in foot surgery by the American Board of Podiatric Surgery and has become a leading provider of family foot care in the Austin area.
Our services are affordable! We do not penalize patients without insurance. Our cash charges are based on private insurance fee schedules. This means you receive the same discounted fees that the insured patients get charged. Contact us for pricing.
Custom made orthotics are often incorrectly referred to as "arch supports." The process of making you a pair of orthotics begins with non-weight bearing cast impressions of your feet. Our orthotics are then hand made from these casts.
Leave us a review!
If you had a great experience, please leave us a review! If you had a problem during our visit, please email us to let us know so that we can do better!
If you have an urgent need, please contact our office directly at (512) 343-8834 and we will try to accommodate you.